Effect of Light-Emitting Diodes on the Mycelial Biomass Production and Antioxidant Activity of Ganoderma lucidum (W. Curt.: Fr.) P. Karst.
Keywords:
color LED, Lentinus tigrinus, radical scavenging activity, total phenolic content
Abstract
Light is an important factor for the growth of many forms of life, including mushrooms. This paper highlights the effects of the different wavelengths (red, 650 nm; blue, 450 nm; green, 525 nm) of light emitting diodes (LEDs) on the growth, biomass production and antioxidant properties of Ganoderma lucidum. G. lucidum is a white-rot, wood-degrading fungus in the Basiodiomycota that typically grows on logs. Mycelia were grown on coconut water agar (CWA) solid media for analysis of mycelial colony diameter as well as coconut water (CW) submerged culture for analysis of mycelial biomass weight. Both set-ups were incubated in variously-colored LED chambers. The DPPH radical scavenging activity and total phenolic content of the harvested mycelia were also determined. After three days of incubation, G. lucidum mycelia under red LED recorded the highest mean mycelial colony diameter of 72.50 mm. In terms of mycelia biomass production, G. lucidum mycelia exposed in red LED and dark produced the heaviest weight. On the other hand, mycelia grown under green LED had the highest radical scavenging activity of 66.49% while those harvested from red LED showed the highest total phenolic content of 81.29 mg GAE / g of sample. Our results demonstrate that LED color influences the mycelial growth, biomass production and antioxidant activities of G. lucidum.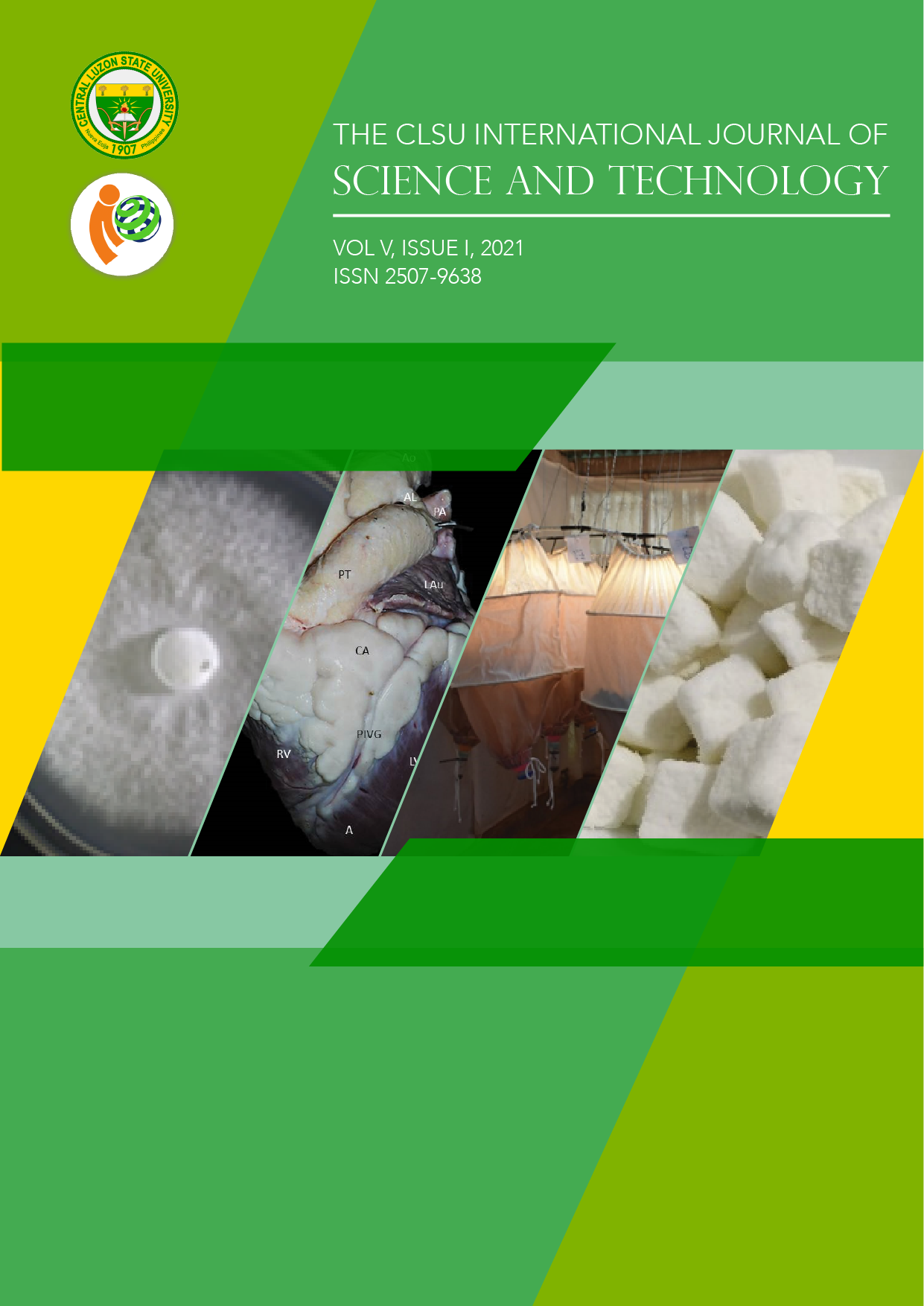 Downloads